This section provides an overview of the ASCERTAIN project's consortium, including information about the project partners and their respective roles and responsibilities.
We are a consortium of ten partners from seven countries (Austria, Belgium, The Netherlands, Slovakia, Norway, Germany and Italy) collaborating together.
Erasmus Universiteit Rotterdam
Erasmus University Rotterdam (EUR) is a university in Rotterdam, the Netherlands, with 3,700 academic staff members and 23,867 students. The Erasmus School of Health Policy & Management (ESHPM) is a multidisciplinary research and teaching school at the university. One of its departments, the Institute for Medical Technology Assessment (iMTA), has played a key role in HTA research in the Netherlands, Europe and worldwide. The institute has conducted more than 600 research healthcare projects sponsored by major funding bodies like governments and government-related institutions, the European Commission, the WHO, health care organizations, charity foundations and the pharmaceutical industry.
Role in the project: EUR is the coordinator of this project and contributes pricing, gene and cell-therapy and reimbursement expertise in the project.
Comenius University in Bratislava (UNIBA)
Comenius University in Bratislava is a research institution that runs hundreds of domestic and international research projects. A representative of the Pharmaceutical Faculty at Comenius University in Bratislava is a member of the Reimbursement Committee for Medicinal products of the Slovak Ministry of Health on behalf of the Union Health Insurance Fund.
Role in the project: UNIBA provides expertise in medical devices and in reimbursement for the project.
Gesundheit Österreich GmbH (GOEG)
The Austrian National Public Health Institute (Gesundheit Österreich GmbH) is the institution responsible for researching and planning public healthcare in Austria. It also acts as the national competence and funding centre for health promotion and prevention and facilitates healthcare-related research. GOEG is a public, non-profit limited liability company wholly owned by the Republic of Austria, represented by the Federal Ministry of Social Affairs, Health, Care and Consumer Protection.
Role in the project: GOEG is expert in medicine prices, pharmaceutical (pricing and reimbursement) policies and comparative pharmaceutical system, more recently, research activities have expanded to medical devices. Due to its collaboration with policymakers GOEG also contributes to information-sharing and cross-country collaboration in the project.
Universitetet i Oslo is Norway's largest and oldest university. The university has 27 700 students and 6 000 employees. The university consists of five faculties that conduct research and provide teaching in theology, law, medicine, humanities, mathematics and natural sciences, odontology, social sciences and social sciences. The Faculty of Medicine's core activities are research, education, dissemination and innovation for the best of patients and society.
Role in the project: UIO contributes the precision cancer medicines and HTA expertise in the project.
Association Internationale de la Mutualité (AIM)
AIM is an umbrella organisation of federations of health mutual and health insurance bodies with a broad European base of 30 members in 18 countries, covering 200 million European citizens. This payer organisation relies on the extensive expertise of medical and health economic staff from all European regions. In 2019, AIM presented an innovative model for a fair European price for innovative medicines. In 2021 a calculator, a practical tool to use the model, was made available on its website.
Role in the project: The innovative algorithm combining affordability and support to valuable innovation will be the base for the innovative pricing model in ASCERTAIN.
NURO is an independent multimedia and software engineering company founded in 2005 by media industry experts, with profound expertise of international R&D, with offices in Cologne (Germany, head office) and Berlin. Nuromedia covers the entire chain of software and research project. Other fields of expertise include the development of e-learning applications, game-based e-learning solutions and the integration of social networking services. By participating in R&D projects within national and international research consortia, Nuromedia ensures that its projects will always utilise the most advanced state-of-the-art technology. NURO's international team from 15 countries is primarily developers, designers, artists and entrepreneurs.
Role in the project: Development of web-based open access ASCERTAIN policy support tool in WP7.
European Hematology Association
European Hematology Association (EHA) – EHA is a non-governmental and non-profit membership organization guided by its mission to promote excellence in patient care, research, and education in haematology. EHA is the largest Europe-based organization that brings together medical professionals, researchers and scientists with an interest in haematology. EHA represents hematology and hematologists in the European political and policy arena to improve regulation, increase the availability and affordability of medicines, and harmonize the education and training of hematologists.
Role in the project: contributes expertise in pricing and cost-effectiveness in project.
Myeloma Patients Europe (MPE)
Myeloma Patients Europe (MPE) is an umbrella organization of myeloma and AL amyloidosis patient groups across Europe. MPE currently has 48 members based in 31 countries. The organisation's mission is to provide education, information, and support to member groups and advocate at European, national, and local levels for the best possible research and equal access to treatment and care. To achieve its aims, MPE works directly with members, healthcare professionals, reimbursement authorities, regulators, politicians, pharmaceutical companies, and the media to ensure all stakeholders collaborate to improve patient outcomes and reduce inequalities across Europe. MPE, through the Myeloma Access Atlas, recently mapped national reimbursement to 27 myeloma drug and drug combinations across Europe – an approach being replicated in other disease areas. In addition to myeloma and AL amyloidosis, MPE is very involved in the European advocacy community, including the Workgroup of European Cancer Advocacy Networks (an informal coalition of 22 patient umbrella organisations).
Role in the project: patient engagement, identifying patient needs and preferences for models' development.
Chino SRL is an Italian cyber security and cloud technology company founded in 2014 with the mission of helping health application developers solve security and privacy law compliance issues when dealing with health sensitive data in the cloud. Chino SRL has created a software development platform called Chino.io. The platform offers developers a set of APIs to store, share and manage sensitive health data securely and fully comply with all data protection laws, including GDPR, ePrivacy and HIPAA.
Role in the project: Data management & ethics in WP2.
OptiMedis is a management and health data analytics company registered in Germany. Its core business is developing and managing regional integrated care delivery systems with physician networks and other providers. OptiMedis´ approach to transforming health care systems has frequently been recognised by the EU, multiple EU research projects, the Commonwealth Fund, Duke Margolis Centre for Health Policy, WHO, the World Bank and others. OptiMedis manages three Integrated Care Delivery Systems in Germany with a population of over 120,000 and involving over 150 health care providers. OptiMedis is currently involved in competitive research and implementation projects with a volume of over 10 million Euros.
Role in the project: Dissemination and exploitation activities of the project, green manufacturing of health technology.
Please get in touch with us if you have any questions or comments! We will get back to you as soon as possible.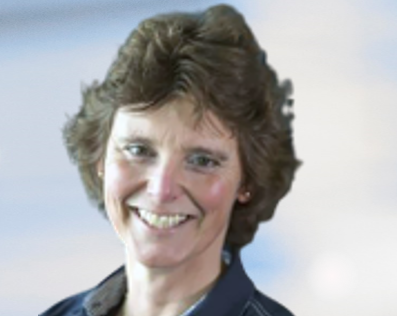 For research-related questions:
Carin Uyl-de Groot
Project Coordinator
Erasmus University Rotterdam
ln.rue.mphse@lyu
Phone: +31 10 4081583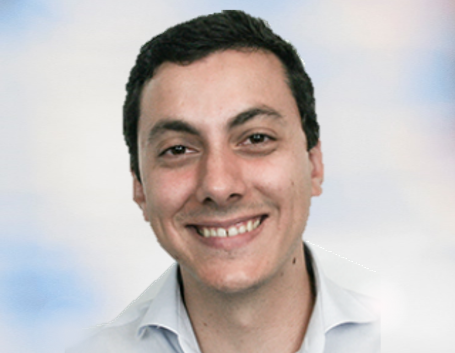 For general project questions:
Marcel Langone Marques
Project Manager
Erasmus University Rotterdam
ln.rue@seuqramenognal.lecram
Phone: +31 10 4081583