ASCERTAIN (Affordability and Sustainability improvements through new pricing, Cost- Effectiveness and ReimbursemenT models to Appraise INnovative health technologies) seeks to promote access to affordable technologies, the need to stimulate innovation and entrepreneurship, and the need to consider the environmental impact of innovations. Guided by a conceptual framework integrating pricing, health technology assessment and reimbursement/ payment, ASCERTAIN will develop open-access, easy to use, policy-supporting tools including pricing models and value assessment models, it addresses the need of patients, physicians, payers, regulators, and manufacturers to improve the affordability and accessibility to innovative health technologies (including pharmaceuticals) in Europe.
Tools will be tested for three use cases
ASCERTAIN aims to enhance current methods of (value-based) pricing, cost-effectiveness modeling, threshold-setting, reimbursement, and payment, to set affordable prices, and to facilitate a cyclic assessment of broader societal benefits including costs and risks. It seeks to find a sustainable balance and reimbursement models, which will be adaptable to country-specific conditions. 
These tools will improve transparency and accountability of decision-making, reduce uncertainty for all stakeholders, reward innovation in areas of high unmet need, accelerate access for patients, and support long-term planning in a sustainable way. Further, these tools will be developed, tested, and validated for three use cases, including precision cancer medicine, cell- and gene therapy, and medical devices (class IIb and III) or in vitro diagnostic (IVD) class D. 
Consortium and Advisory Board
The multinational, multidisciplinary ASCERTAIN consortium is complemented by an international advisory board consisting of key stakeholders, with whom the policy-supporting tools will be co-created. All tools will be hosted on a cloud-based, publicly accessible, user-friendly platform following open science principles.
Discover the purpose of the ASCERTAIN project with this comprehensive overview of its goals, objectives, expected outcomes, partners, funding sources, and timeline.
The affordability of newly approved innovative health technologies (IHTs) is challenging for many health systems. Health care payers and pharmaceutical companies across European Union (EU) have explored different ways of defining payment for new products that ensure quick access of patients to new health technologies that provide adequate incentives to R&D efforts (both in rewarding R&D and guiding efforts to areas of higher social value) and that keeps health systems financially sustainable. For example, the 2000 Pharmaceutical Strategy for Europe has also put one pillar on ensuring and enhancing the affordability of medicines, including those that address an unmet medical need. However, substantial differences in access to IHTs, including medicines and patient outcomes still exist across different countries in the EU. This has significant implications for patient access for low-income countries as medicines are offered months and years later despite being worse population health. With reference to the official list prices of first launch countries, it relates to higher prices, which are frequently not the real prices paid, since the latter have been negotiated down in confidential deals, commonly known as managed entry agreements (MEA). This contradicts the idea of "Equal access to health care" in the member states. Furthermore, uncertainty on the effectiveness and costeffectiveness of IHTs is increasing as the number of medicines approved by the European Medicine Agency (EMA) in the absence of phase III randomised controlled trial (RCT) data is increasing. A new aim is EU's strategic approach in 2019 to reduce the significant risks of pharmaceutical residues in the environment. From the payer's perspective to create incentives to green manufacturing, it is also desirable to be aware of the environmental impact medical products may have and to include this data, e.g., in new cost-effectiveness models.
Developing a policy support tool für decision-makers
In ASCERTAIN, we will co-create and develop a cloud-based publicly accessible ASCERTAIN policy support tool for decision-makers to improve access to IHTs, including medicines. It will include new models (pricing, (cost-)effectiveness, and reimbursement). Another target is to have data related to the environmental impact of health technologies' entire life cycle. This includes, e.g., drug/product discovery, production, supply chain and logistics, packaging and how products are disposed of at the end of product life7. We will test the models with three use cases (UCs) precision cancer medicine (PCM), cell- and gene therapy and medical devices (class IIb and III) or in vitro diagnostic (IVD) class D. We will follow the FAIR (findable, accessible, interoperable, and reusable) data principles, recognised across the EU. ASCERTAIN consortium will pro-actively collaborate with stakeholders, e.g., industry, clinicians, patients, policy makers, government, academia, regulatory bodies, and payers to ensure quality, awareness, and acceptance of developed models.
ASCERTAIN will contribute to better anticipating and calculating pricing, health technology assessment (HTA) and reimbursement conditions for IHTs. ASCERTAIN policy tool features essential elements for long-term planning and incentives for economic entrepreneurship and takes into account the stakeholder preferences, e.g., faster and broader access for patients, transparency in methodology and decision-support structures. Furthermore, it's an open-access tool reducing uncertainties for all stakeholders, reward for innovation and investing in areas of unmet need. It has both value- and cost-based elements, elements to stimulate a "greener" production, adaptable to country-specific conditions.
Methodology:
Developing, Testing, and Implementing Models and Policies for Affordable and Sustainable Health Technologies
ASCERTAIN will develop, test, review and quality-check models and policies for pricing, (cost -) effectiveness and budget impact and reimbursement for three UCs: Precision cancer medicines, cell and gene therapies and medical devices (class IIb and III) or in vitro diagnostics (class D). The reviewed and quality-checked models will be integrated to an open-access web-based ASCERTAIN policy support tool, covering new pricing models and policies of new technologies, a broad HTA framework including cost-effectiveness and budget impact calculations, and new reimbursement and payment schemes. In addition, the project will develop blueprints for country-specific adaptations and formulate recommendations for existing policy revisions at EU and national level. ASCERTAIN uses on a multistakeholder approach and will bring together stakeholders from e.g., industry, government, policy makers, regulators, HTA entities, payers, health care professionals and patients to cooperate and participate in the dialogue, decision making, and implementation of developed solutions throughout the project. ASCERTAIN concept consists of four blocks: ASCERTAIN framework (WP3), Algorithms for models and policies (WP 4, 5 & 6), technical component (WP7) and recommendations (WP 4, 5 & 6) which are explained in section below. Figure 2 also shows the correspondence between the different blocks. After project completion, it will offer a proven and scalable solution, from which different stakeholders can adopt the tool based on the country specific needs. In the following chapters we present the project components in more detail and the methodology for development, testing, review, and quality-check is outlined.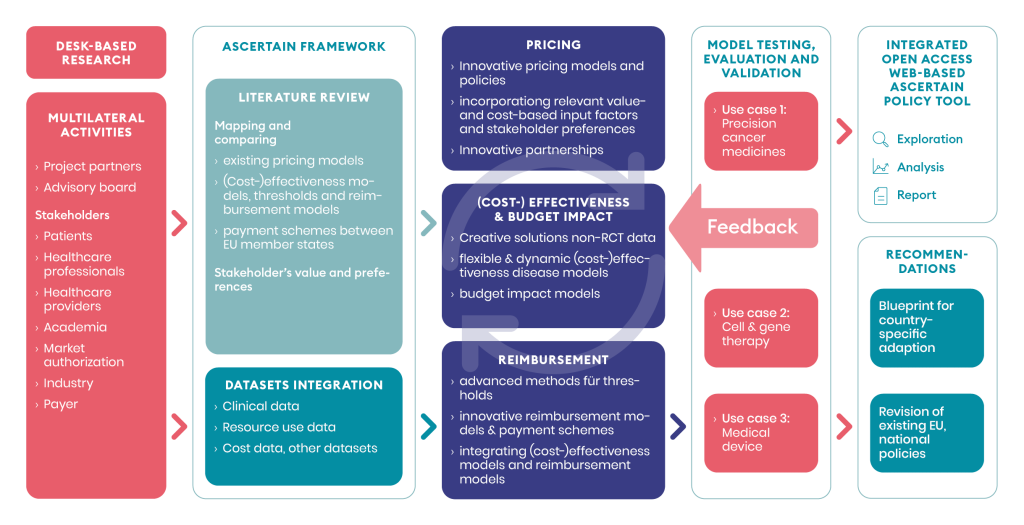 Our Goal:
Improving Affordability and Sustainability of Innovative Health Technologies through the ASCERTAIN Project
The ASCERTAIN project aims to bring about significant improvements in the affordability and sustainability of innovative health technologies, including pharmaceuticals, in Europe. The project will develop novel (algorithmic) pricing models and policies that can be adapted to innovative health technology, and test and validate the ASCERTAIN framework through three use cases, with input from key stakeholders. This will lead to improvements in cost effectiveness and budget impact models for new health technologies, ensuring that efficacy, affordability, sustainability, and patient coverage and accessibility are improved. The ASCERTAIN framework will also support the development of dynamic and cyclic reimbursement procedures with new methods to define thresholds, and evaluate the impact of these procedures in terms of equitable access, payer risk, and the values and preferences of EU patients and citizens. Additionally, the project will create a novel algorithmic clinical, cost-effectiveness, and budget impact model that incorporates the entire health technology life cycle in such assessments. Finally, the ASCERTAIN project will result in a publicly accessible support tool for policy decision making concerning the adaptation of new health technologies, and provide new knowledge and best practices for stakeholder engagement in developing cost-effective and affordable health innovations.
Please get in touch with us if you have any questions or comments! We will get back to you as soon as possible.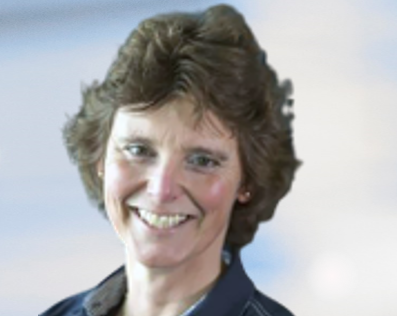 For research-related questions:
Carin Uyl-de Groot
Project Coordinator
Erasmus University Rotterdam
ln.rue.mphse@lyu
Phone: +31 10 4081583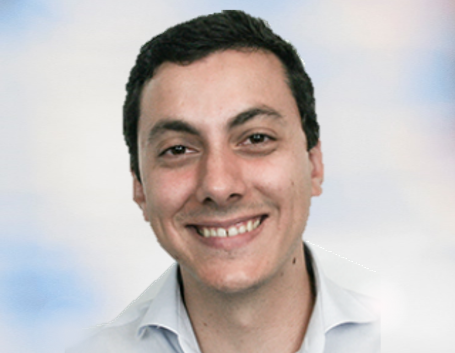 For general project questions:
Marcel Langone Marques
Project Manager
Erasmus University Rotterdam
ln.rue@seuqramenognal.lecram
Phone: +31 10 4081583